The little black dress never fails when you have no clue what to wear for a party, meeting, dinner or any social event. Every girl must have one at least in her closet. The black dress is really versatile; it can be worn with any color and any accessory. I have a lace one and it's a favorite to go out.
My love for "Little Black Dress" it's mainly because of Audrey Hepburn, my fashion icon. She's the reason why I wanted one in the first place (actually several). Audrey looks beautiful on 'Breakfast at Tiffanny's' with her long black dress. Coco Chanel is a cause too, I think for every girl since she started the black dress trend and turned it into a basic.
Truth is, the black dress will never be out of style, it works for every age and body. The thing is to know how to coordinate it and make it look different, just to stand out from everyone with accessories and some other pieces.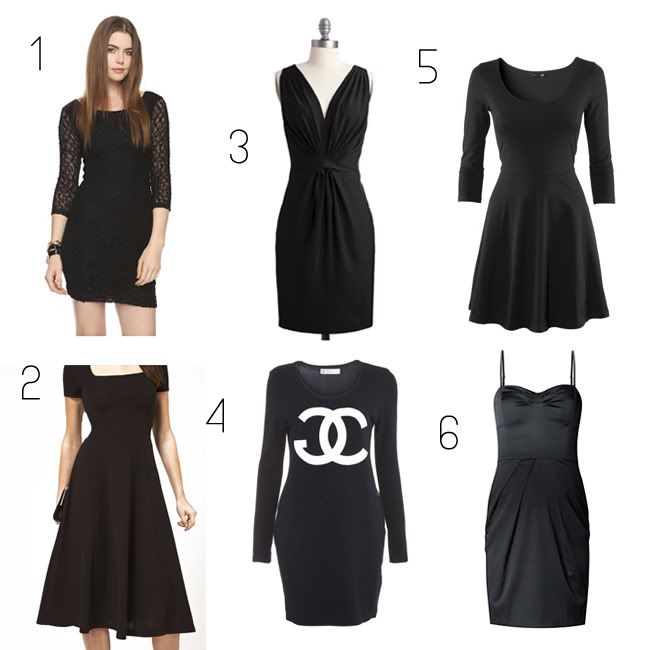 1.
Forever 21 $22.80
2.
ASOS $81.81
3.
Modcloth $72.99
4.
Romwe $ 32.00
5.
H&M $17.95
6.
Mango $49.99