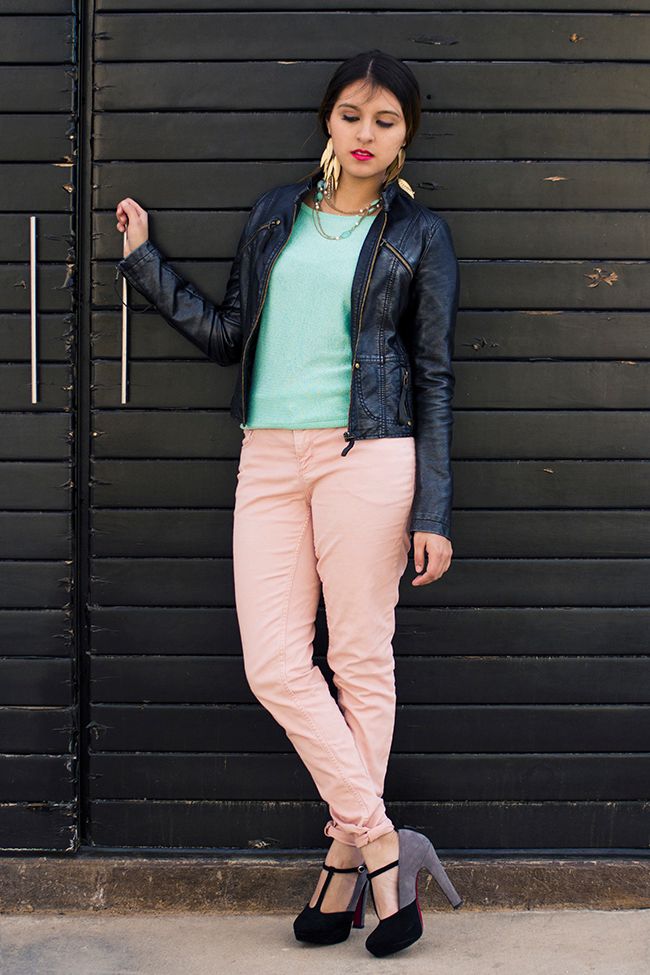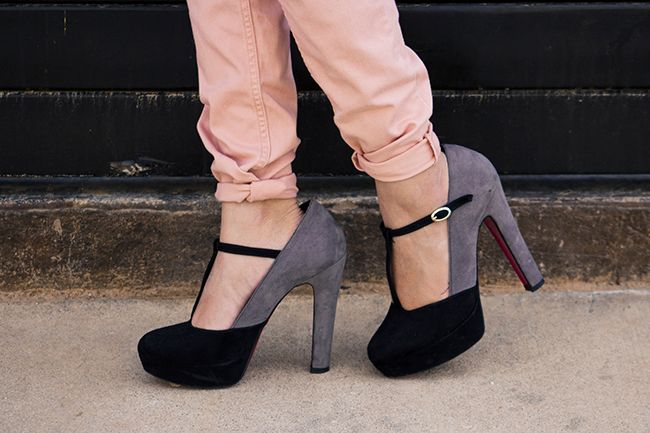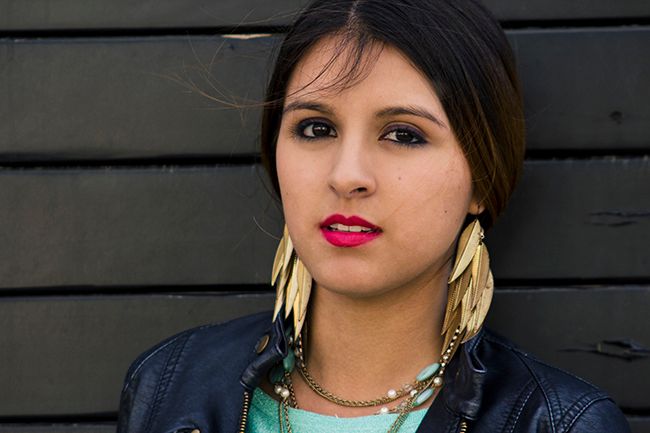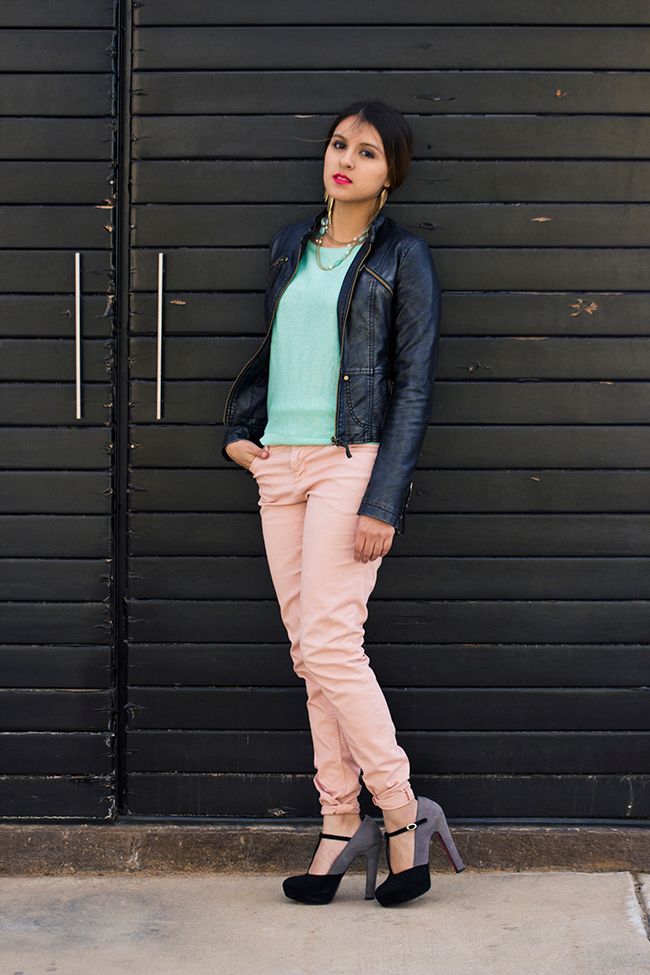 Jacket, Top, Earrings,Pants: Forever 21
Heels:Thrifted
Ya mañana es año nuevo. Qué rápido pasa el tiempo la verdad. Espero que lo disfruten este día con sus amigos y familiares. Yo estaré esta noche con mi papá y su familia. Todavía no sé qué me voy a poner, ni compré nada, tendré que inventar algo y ya mañana les enseñaré el outfit.
Estoy muy emocionada por este 2013 respecto al blog. Tengo varios proyectos para él, y si no se dieron cuenta ya petitefashionmonster tiene .com. Y tiene un nuevo diseño más innovador y moderno.
Ahora, con este outfit quise hacer algo diferente a los demás. Combiné dos colores pasteles, y para cortar tanto pastel use mi chamarra de cuero para no sobresaltar demasiado. Me gustó mucho este outfit, fue muy espontáneo y quise lucir también mis aretes de Forever21. Algo aprendí con este look, nunca tengas miedo de arriesgarte. Eso es lo divertido de la moda, uno la crea para sí mismo.
¡Saludos a todos y feliz año nuevo!
Tomorrow is a brand new year. Time goes by so fast. I hope you enjoy this day with friends and family. I'll spend it with my dad and his family. I still don't know what I'm wearing, I didn't buy anything, I guess I'll have to make up something, and you'll get to see my outfit tomorrow.
I'm very excited about 2013 in relation to this blog. I have some projects and if you haven't noticed it finally has a .com and a new design.
Now, with this outfit I tried something different. I combined two pastel colors and I used a leather jacket to balance things out. I really like this outfit, very spontaneous; I also wanted to show off my Forever21 earrings. I learned something with this look, never be afraid of taking risks. That's the fun thing about fashion, you create it yourself.
Greetings and happy New Year!