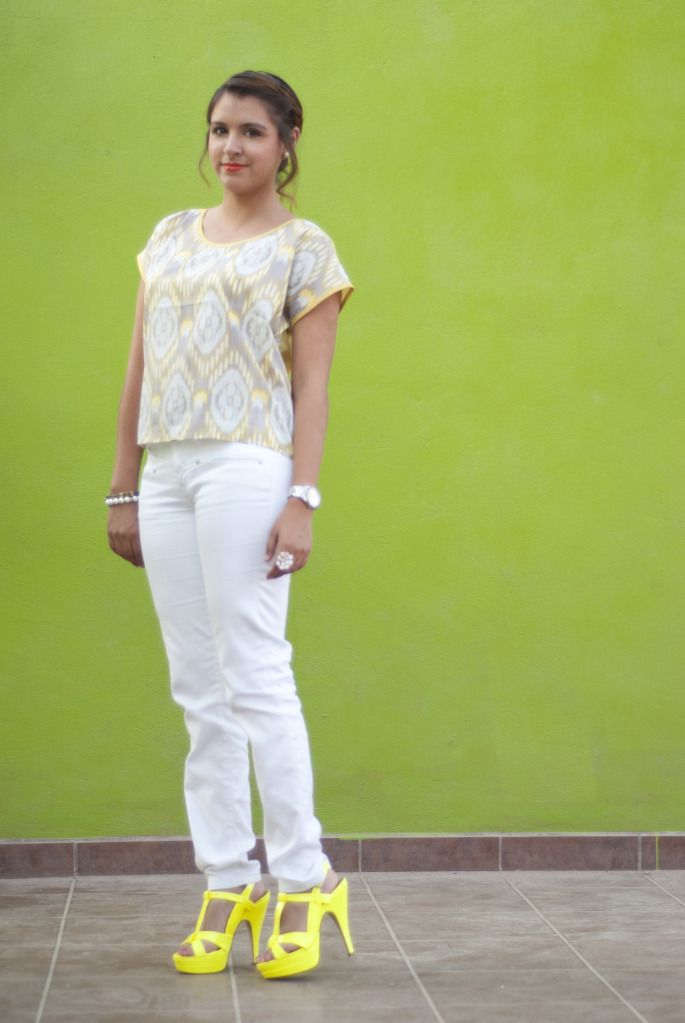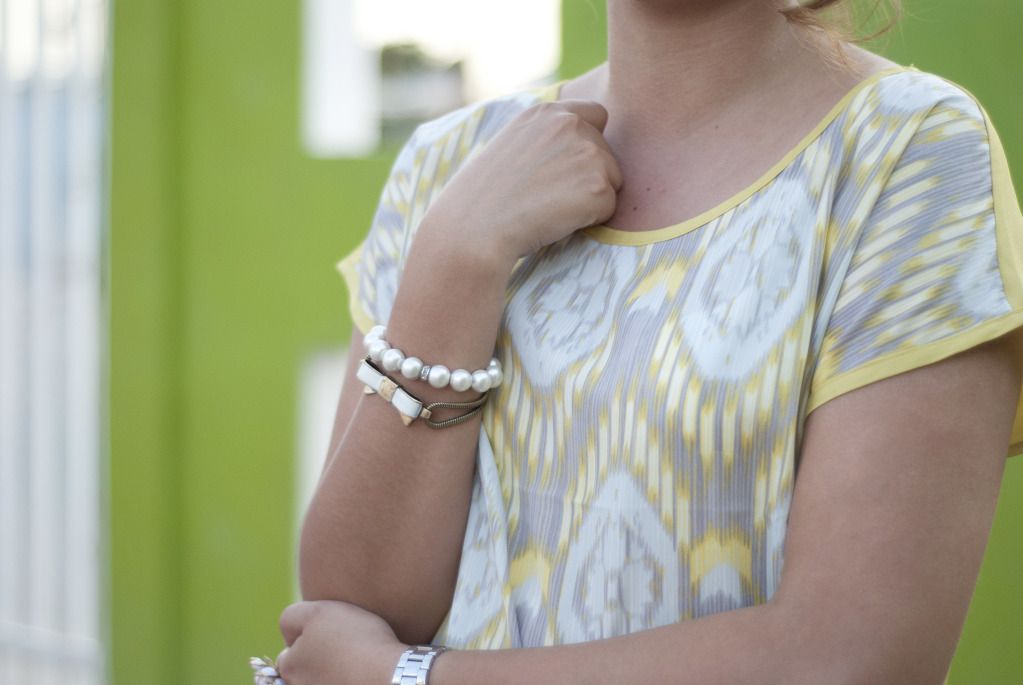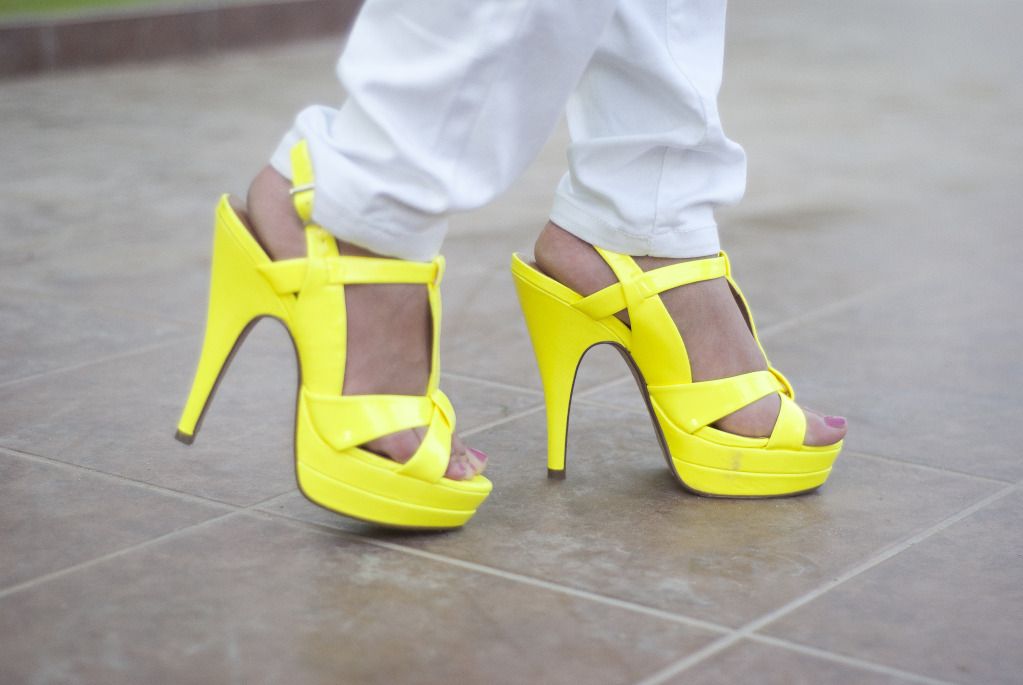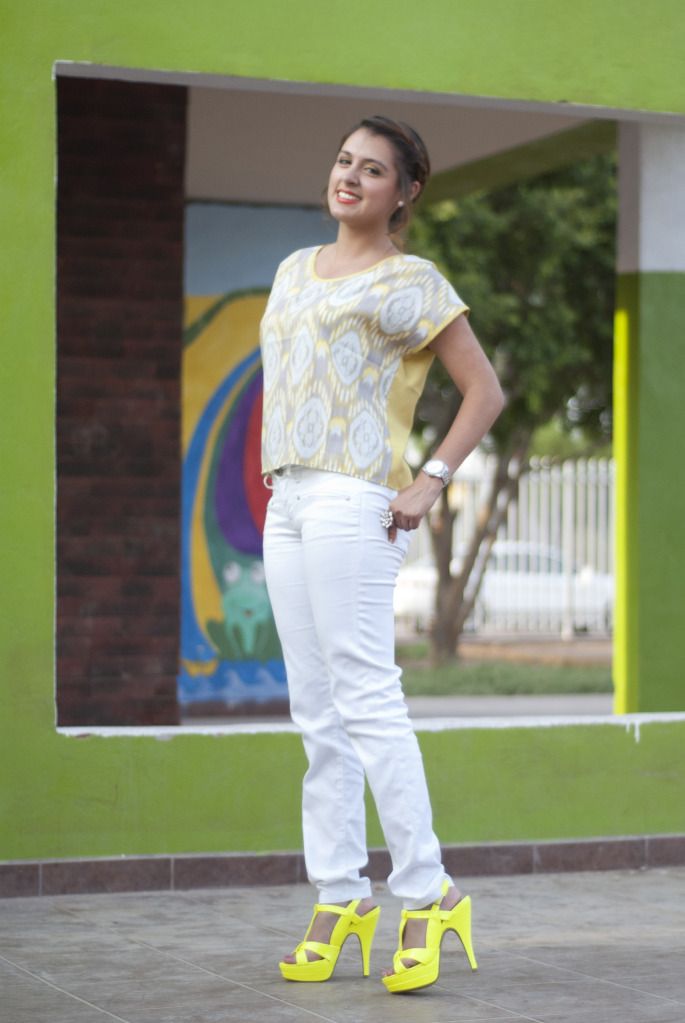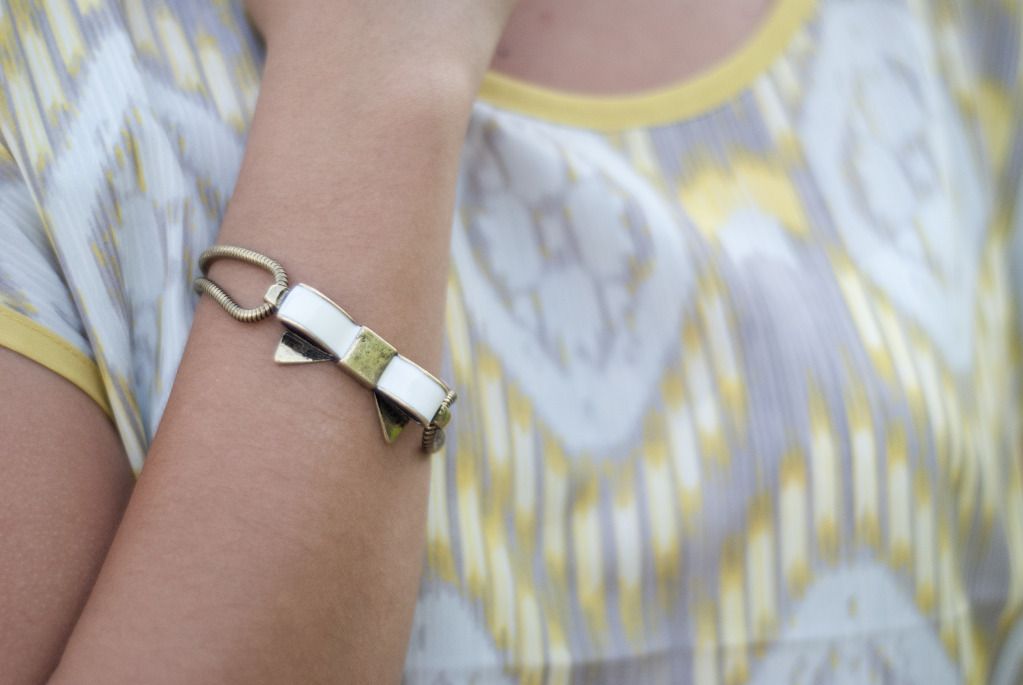 {Vintage Bow Bracelet from
Modeets
}
I was wearing:
Blouse: Forever 21
Neon Heels: Call It Spring
Summer can't end without having worn a neon outfit. I've never been a neon girl, I've always been a pastel girl, but a few days ago in Call It Spring they had summer shoes 50% off and when I saw these heels on sale for 20 dollars (originally 40) I knew they had to be mine. At first I thought they were too neon, actually everyone stared at me when I passed by, but they're worth it. You should have a neon pair of shoes; they're perfect for daylight, and at night you can wear them with a black dress.
I also want to show you this beautiful vintage bun bracelet from Modeets. It's an online jewelry boutique. It's beautiful, take a look, they're from last season and the best thing is that it's free shipping for Mexico and USA.
Modeets in México just opened. They have the best jewelry design I've seen.
Greetings, Avi.
PS.: Next post will be my San Diego outfit. I just wanted to show you off this one!
―――――――――――――――――――――――――――
El verano no se puede acabar sin haber tenido un outfit en colores neón. Nunca he sido una chica neón, siempre he sido más pastel; Pero hace unos días en Call It Spring tenían los zapatos de verano a 50% de descuento, y cuando vi estos tacones a 20dlls (originalmente a 40), supe que tenían que ser míos. Al principio se me hacían súper neón, de hecho todos se me quedaban viendo cuando pasaba, pero valen la pena. Debes tener un par neón en tu closet, es perfecto para el día, y en la noche los puedes usar con un vestido negro para salir.
Además quiero mostrarles esta hermosa pulsera de moño al estilo vintage en Modeets México. Es una boutique online de joyería. Está hermoso, denle un vistazo, son de la última temporada. Lo mejor de todo es que es free shipping tanto para México como para Estados Unidos.
De hecho acaban de abrir Modeets en México. Tienen los mejores diseños en joyería que he visto.
Saludos, Avi.
P.D.: El siguiente post sí será mi outfit de San Diego, ¡sólo quería presumirles este!