Dreams do come true, if only we wish hard enough. You can have anything in life if you will sacrifice everything else for it.-Peter Pan by J.M. Barrie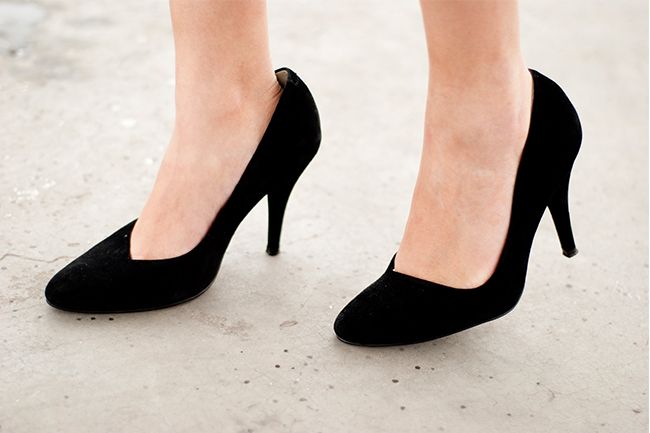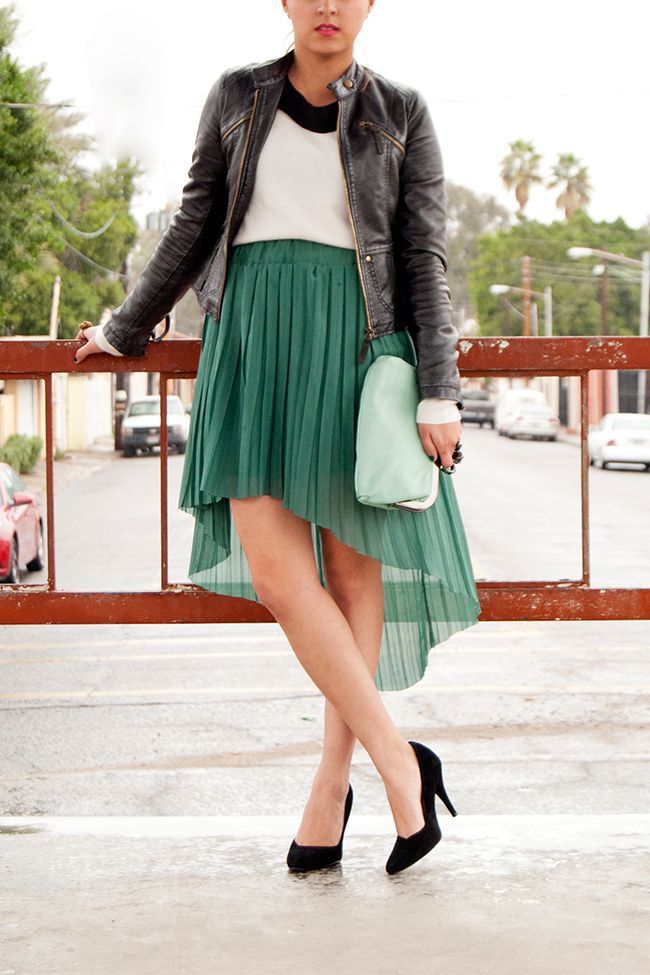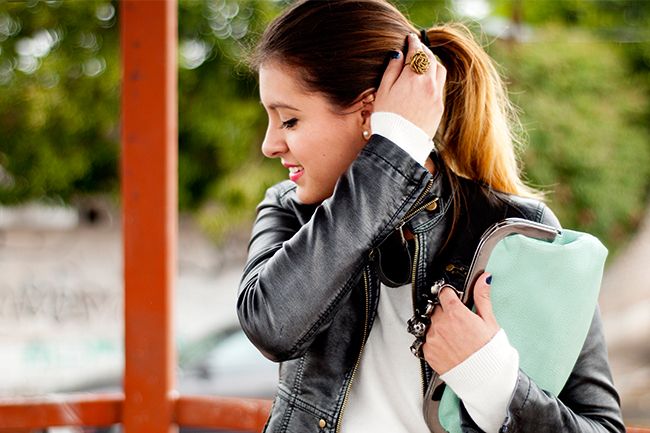 Photography: On Photography
I was wearing:
Black Leather Jacket: Forever 21
White Peter Pan Collar Sweater: Forever 21
Ring: Ensenada Local Store
Clutch: San Diego Local Store
Peter Pan is one of my favorite plays and disney movies. If I could, I will be living on Neverland and telling stories to Peter Pan and the lost kids. I can't understand how Wendy leaves this magical place. Well, that's life and we need to grow up and have adventures on the adult world.
Today I'm going to show you this feminine look. I love the color of the maxi skirt and it is very comfortable. I can't stop wearing my new Andrea heels because they have low heels, I can wear them all day. It is still cold on my city, so that's why I combined it with my leather jacket. The rest of the look is very simple. Now that I have longer hair, I'm experimenting with it. This summer I will have 2 years since I cut my hair as Emma Watson's pixie hair.
Happy Friday everyone.
xoxo
Avi
&&
Peter Pan es una de mis obras y películas de Disney favoritas. Si pudiera yo viviría en Neverland y le contaría cuentos a Peter y a los niños perdidos. Sigo sin entender cómo Wendy dejó ese lugar tan mágico y no crecer nunca. Así es la vida, uno debe de crecer y dejar las aventuras de Neverland para adentrase al mundo adulto.
Hoy les enseño este look más femenino. El color de la falda es fenomenal y es muy cómoda de usar. No puedo dejar de usar mis nuevos tacones de Andrea, como son de tacón chico los puedo usar todo el día y no me canso, aparte que son muy bonitos. Como todavía hace un poco de frío decidí ponerme la chamarra de cuero para taparme. Todo lo demás quise hacerlo muy sencillo, como los accesorios, el maquillaje y el pelo. Ahora tengo el cabello más largo y ando experimentando con peinados, lo que me emociona mucho. Este verano cumpliré dos años desde que me hice mi corte pixie como Emma Watson.
Tengan todos un bonito viernes y por favor todos crucen sus dedos para que vaya a España este febrero.
xoxo
Avi