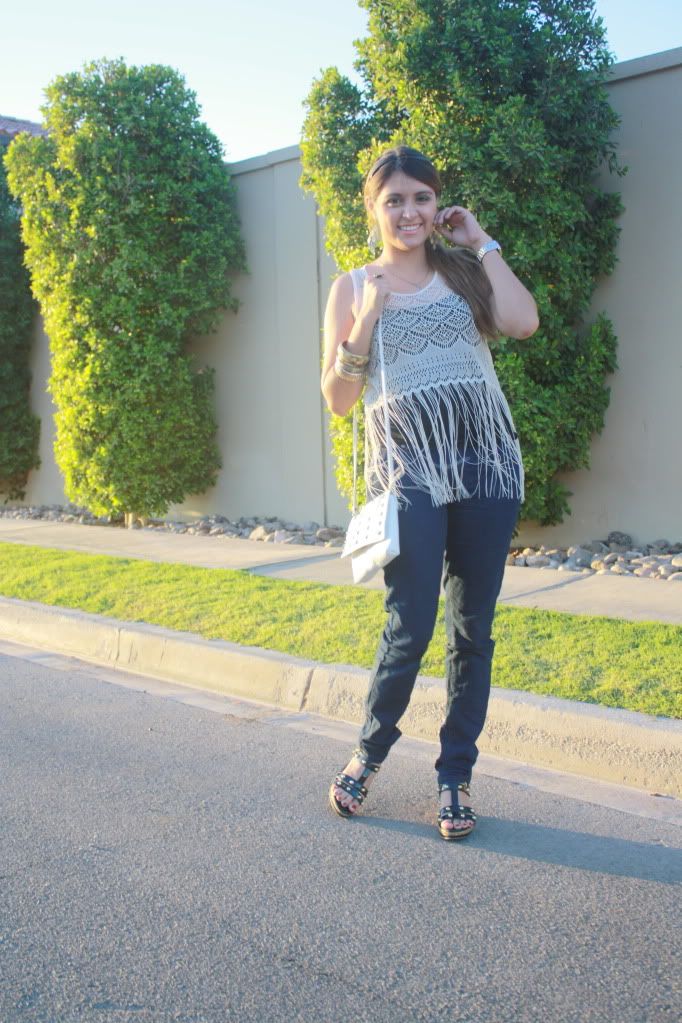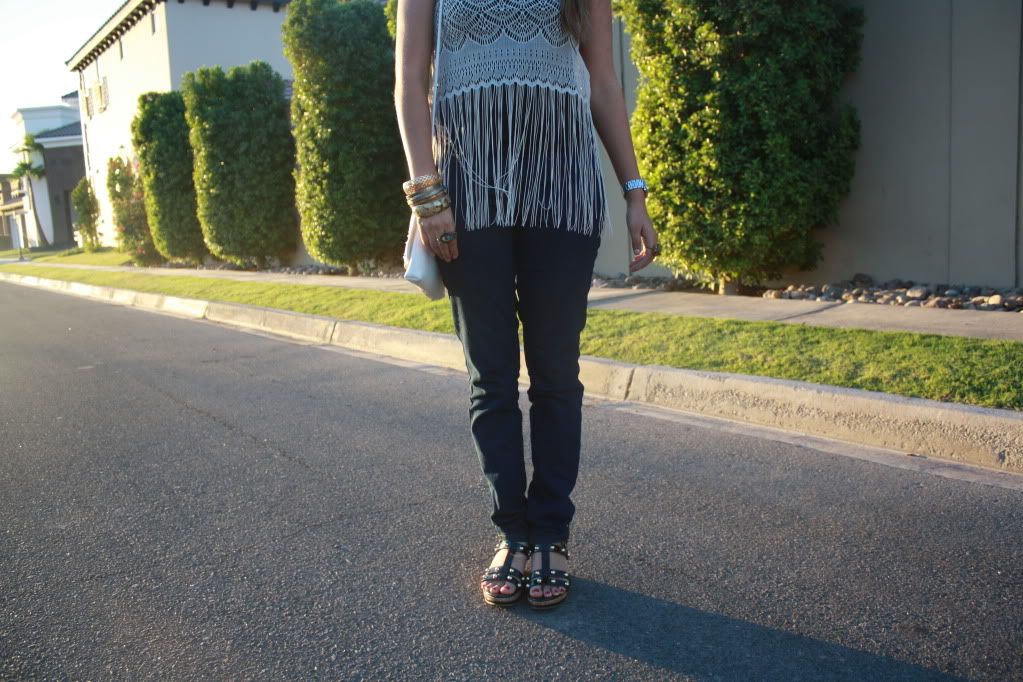 I was wearing:
Top: Rue21
White bag: Forever 21
Jeans: American Eagle
Jewelry: Mix
Somes days, I'm tired. Some days, I'm very playful and happy. I'm just need a break and go to Spain. Sometimes I had nightmares of my trip. One night I dreamed that I would not make any friends or I will have an extreme homesick. It's six months. I hope everything is going to be okay.
About my outfit, I wore this on Sunday. I forgot that I had this top on my closet. It's really fun and playful. Love it so much. I combined with some golden accessories.
Have a wonderful week
xoxo
-Avi
&&&&
Algunos días estoy cansada. Otros días estoy toda feliz y juguetona. Sinceramente necesito un descanso e irme a España, pero he tenido pesadillas de mi viaje. Una noche soñé que no iba hacer amigos o que extrañaba mucho mi casa. Van hacer seis meses sola. Espero que todo salga bien.
Acerca de mi conjunto, lo usé este domingo. Había olvidado que tenía este top en mi closet. Es muy divertido y me gusta mucho. Lo combiné con accesorios dorados.
Tengan todos un bonito inicio de semana.
xoxo
-Avi