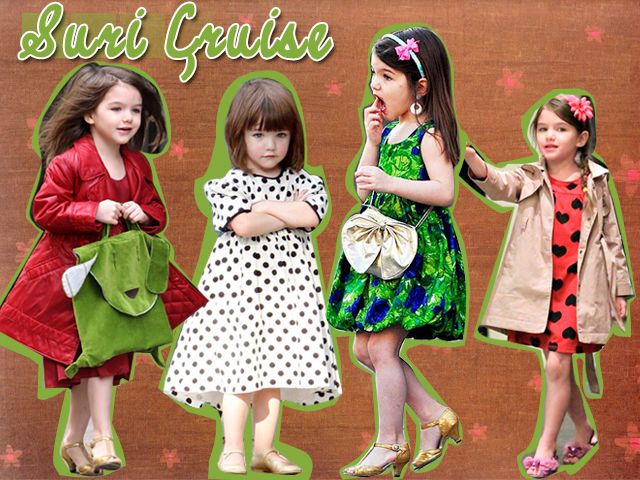 Yes. Kate Holmes and Tom Cruise's daughter is a style icon. She is my favorite baby.
I loved her style since she was born.
She is so cute and feminine. It is a little Blair Wardolf. In the future, I want my baby to be so adorable and stylish like her.
Look at her clothes
and her shoe collection. I think she has more shoes than me. There are rumors that she chooses her clothes and I do believe it.My 3 year old stepsister chooses her clothing.
What is your favorite stylish baby?
xoxo
-Avi