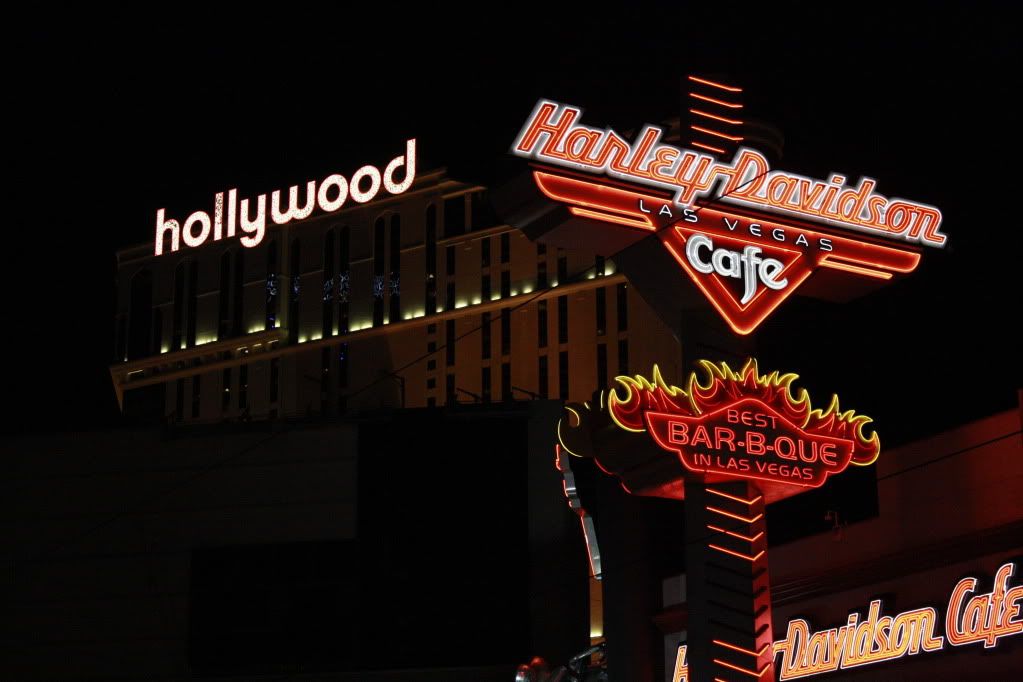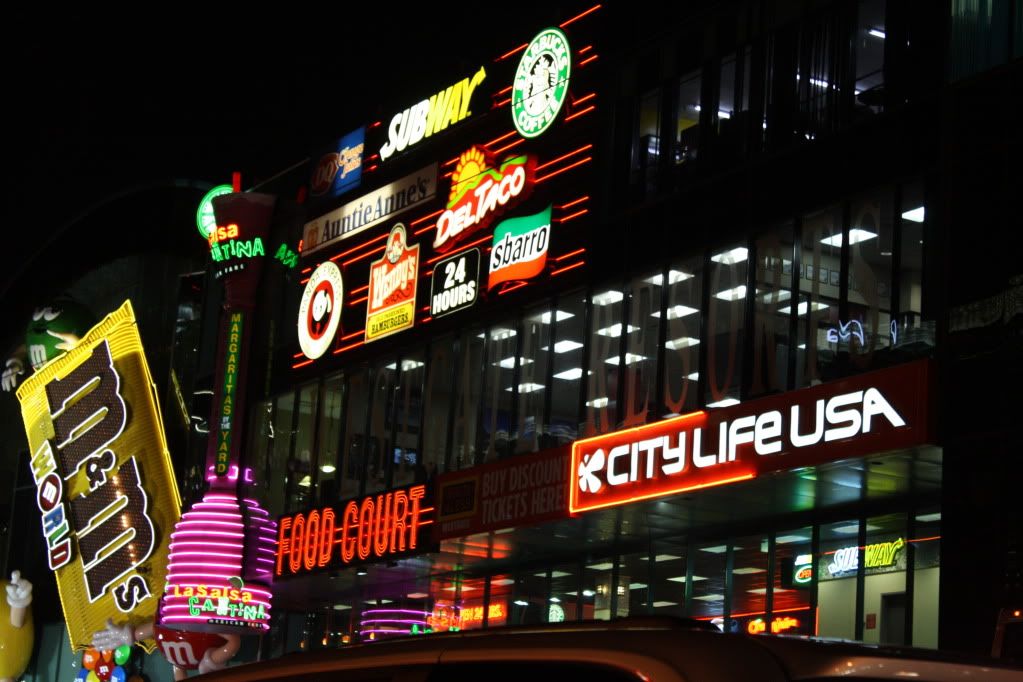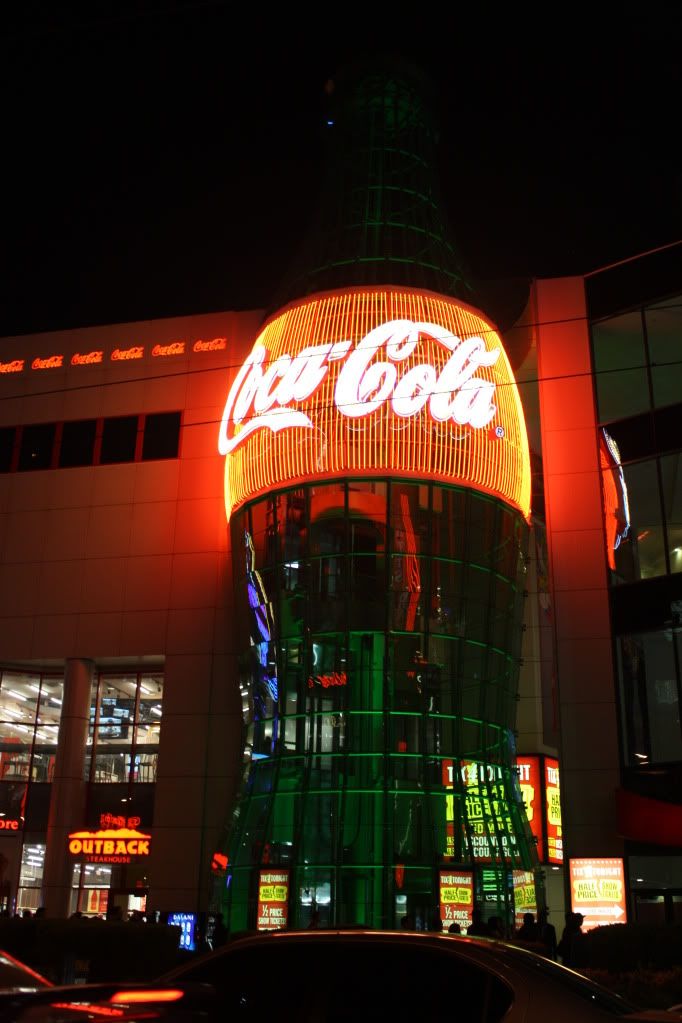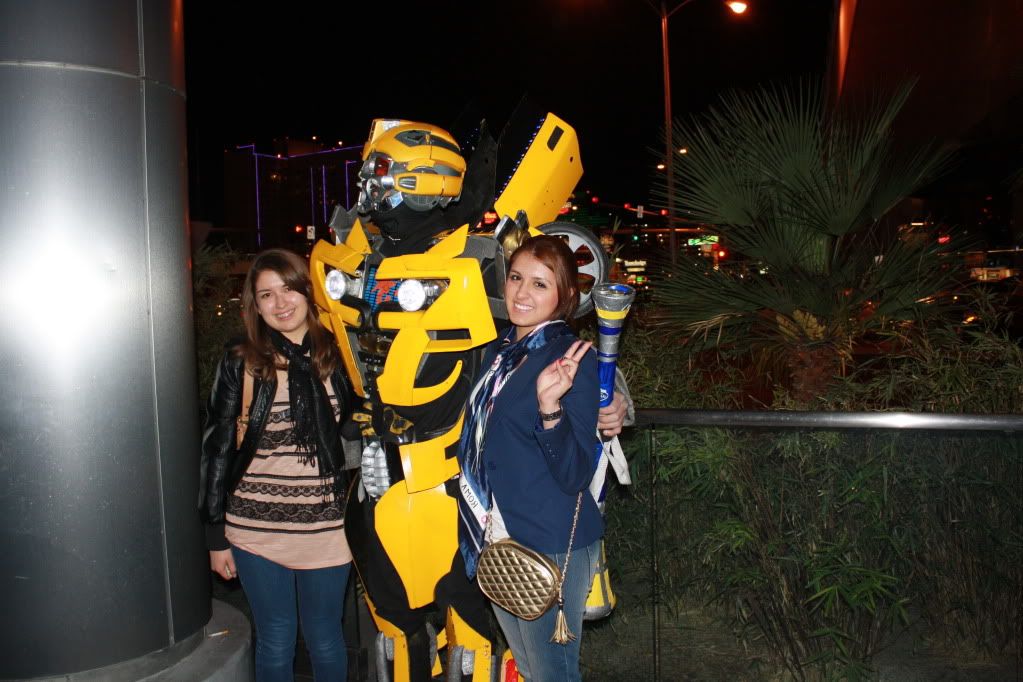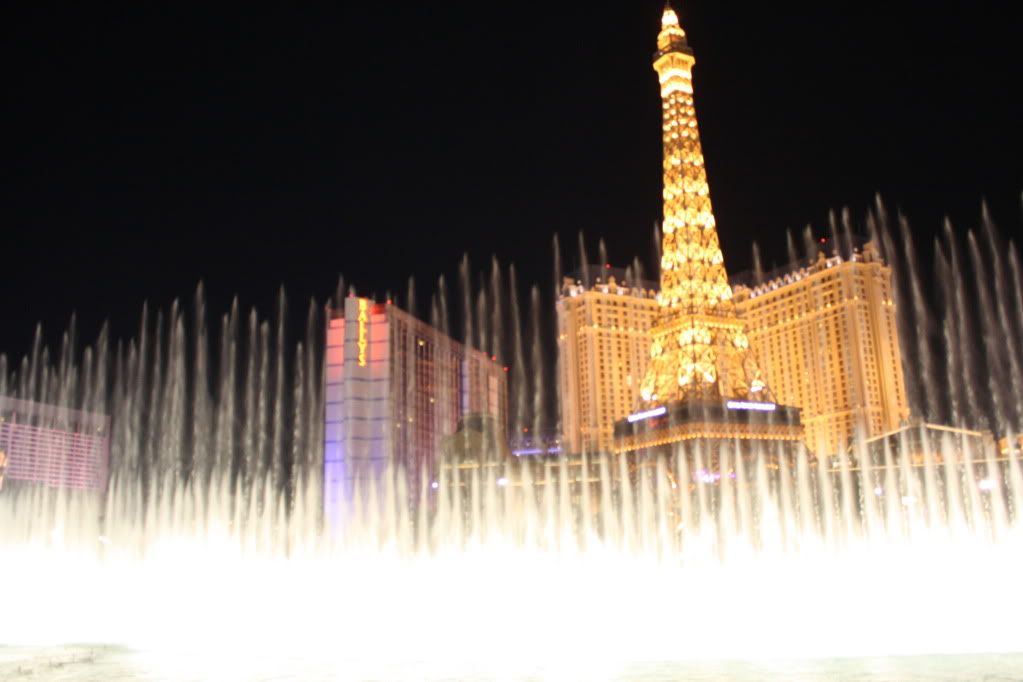 Las Vegas!

For me, Vegas means family. Everytime my mom, my brother and I go we stay at my aunt Hilda's house with my cousins. We cook lots of food, go shopping, and watch some movies at night. We never visited a casino because we were too young for it, and neither to a show because my mom thinks it's too expensive, but this time was different. My brother and my cousin Paulina have both 18 and I have 20, maybe we still can't play at casinos but we do can walk the streets and laugh at the madness Vegas is. 

I'll tell you how my first day went.  
After five hours of car traveling we arrived from Mexicali to Las Vegas. We got to my aunt's house, and since it was Good Friday, we ate fish tacos. They tasted really good actually, and so we talked about the latest months of our lives. We cleaned up everything and went shopping. Unfortunately, some Kenneth Cole heels I wanted weren't my size, too sad, really. My brother found some good offers at American Apparel and Quicksilver, and I left empty-handed. 

At night we went to walk Las Vegas Boulevard. I loved watching all the dresses women were wearing, some gorgeous and some vulgar. After that, we went to Bellagio's water show. It was amazing. We kept walking, such a big experience watching all of it. I can't wait to be 21 to go. 

My outfit was casual because I wanted to be comfortable enough to walk around the city and the 5 hours of journey. My family made fun of me for wearing a blazer and a scarf, because according to them it wasn't cold, but oh suprise it was. So I was warm too. 

This was my first day, next entry I'll tell you about my second day :D. 

Greetings!