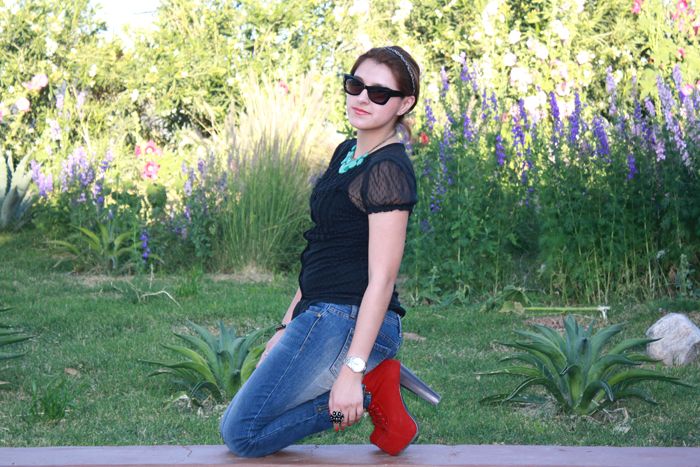 I was wearing:
Jeans-American Eagle
Necklace-Forever 21
Cat Eye Sunglasses-ASOS
Last monday, I wore this outfit to school. I really wanted to go very comfortable and simple. A pair of jeans, a black blouse and big jewelry. About the heels, they are an imitation of Jeffrey Campbell. My little brother bought to me for Christmas on a chinese site. I don't remember very well the link, sorry guys. I love this heels so much because it makes me look very tall. I was feeling like a model last monday.
Following me on bloglovin
Also I made an email account for the blog: petitefashionmontser@gmail.com to talk and know each other.
xoxo
-Avi