(Photo by Me)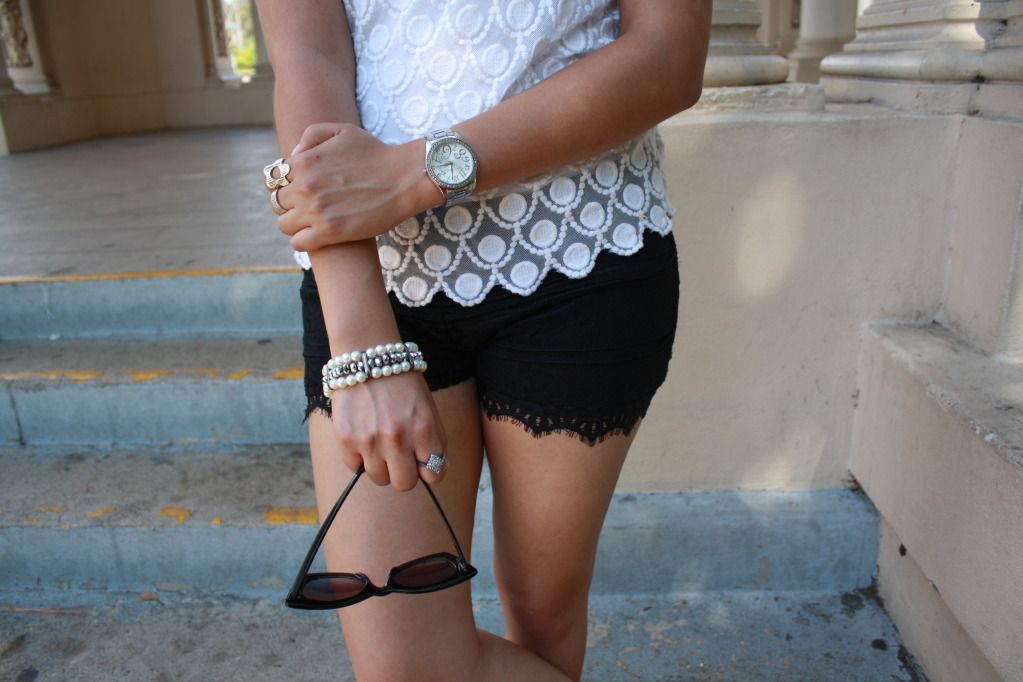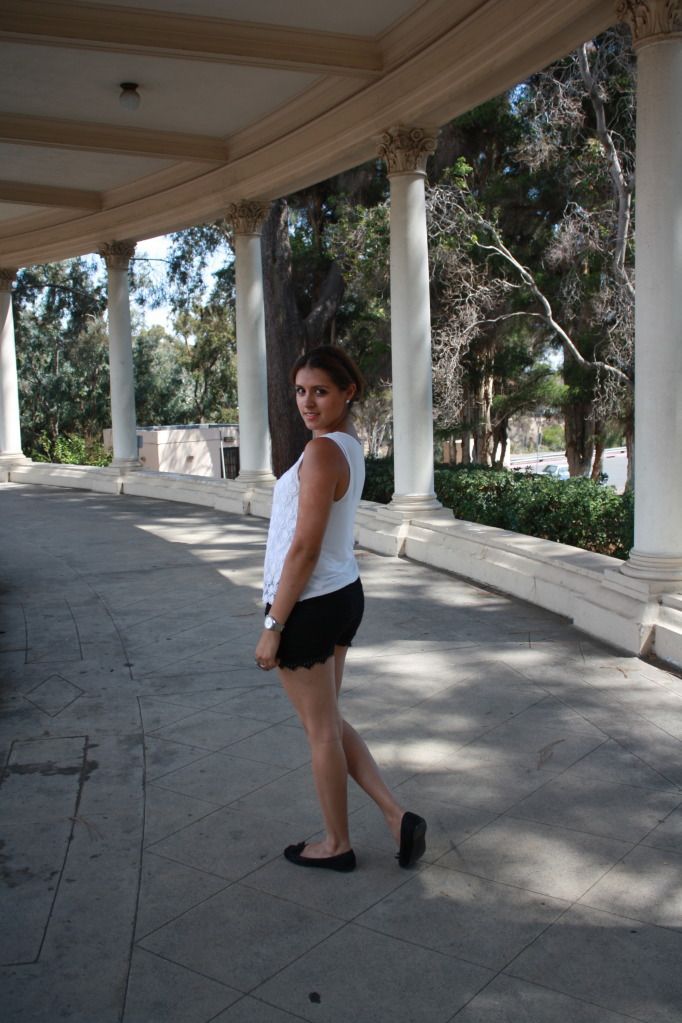 I was wearing:
Black Lace shorts-San Diego Local Store
White Blouse-Forever 21
Black Flats-Charlotte Russe
Jewelry-Etcetera (Local Store)



Yesterday I went to Balboa Park in San Diego. Balboa Park is an urban cultural park. It has a lot of museums, beautiful gardens, performing arts, dog parks and attractions. It was very fun and inspirational. I fell in love with the Japanese Garden. I took pictures and bought some books like "Everything can Happen in a Day".

The outfit was very fresh and black & white. I'm in love with my black lace shorts for only 10 dlls on a local store in San Diego. I wore flats that day because I was going to walk a lot. At the end of day I was very tired.
Have a wonderful day.
xoxo
-Avi