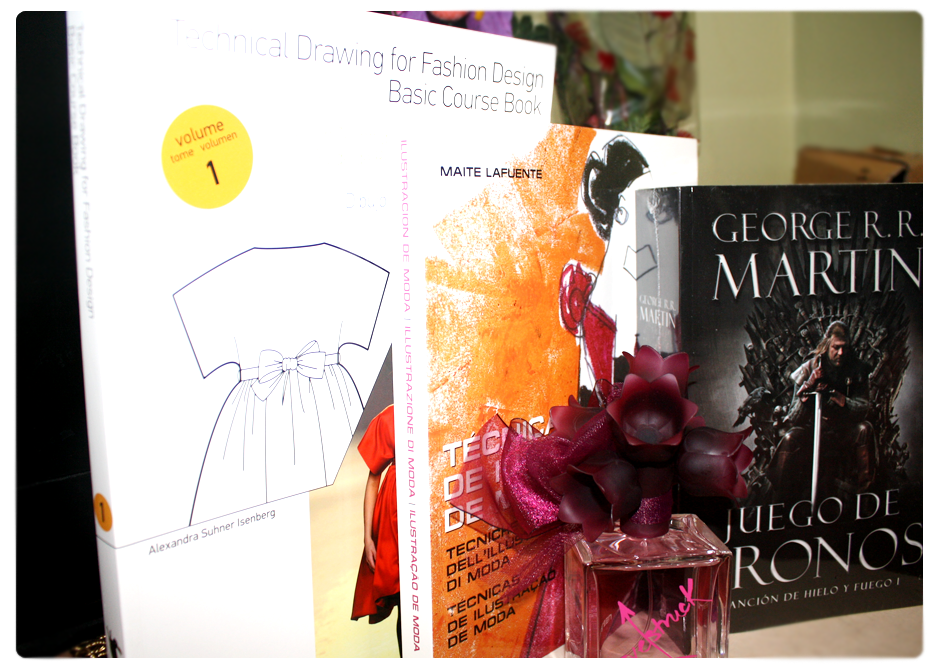 I'm back from my vacations and I feel very relaxed. I had so much fun with my dad, my three year old little sister (who finally said my name correctly) and my brother. It was incredibly enjoyable. We boarded a boat, we tried the zip-wire, we ate a lot and we enjoyed the cold weather in Ensenada.
Nothing compared to the heat of Mexicali, my city.
Since I had Money, I bought three books and a perfume. Lovestruck by Vera Wang was the one I bought, and at first I wanted it only because Leighton Meester is the face of the campaign, but then I smelt it and I wanted more. It smells like tangerine, according to my dad. The three books are fabulous, two of them are about fashion illustration, one explains drawing techniques, and the other is about clothes. The third book is my Game of Thrones novel, and is finally with me! I'm happy, now I have something to read at night.
Follow Petite Fashion Monster