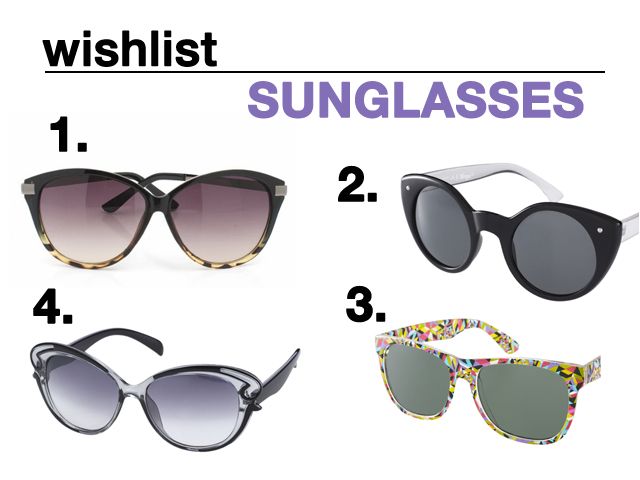 My favorite pair of sunglasses, the cat eye sunglasses from Asos that I always wear, I lost them one day between school and home.
Most likely is that I left them on my desk…if you know me very well, I'm the most forgetful and distracted person of the world.
Now without sunglasses, my new assignment is to search from a new pair. These ones i liked it very much
Which one do you like more?
&&
Mis lentes favoritos de sol, que eran los de Asos que siempre uso, se me perdieron un día entre mi casa y la escuela. Lo más probable es que los dejé en mi escritorio y con lo olvidadiza y distraida que soy los olvide ahí. Entonces, ya sin lentes de sol me di la tarea de buscar un nuevo par.
xoxo
-Avi