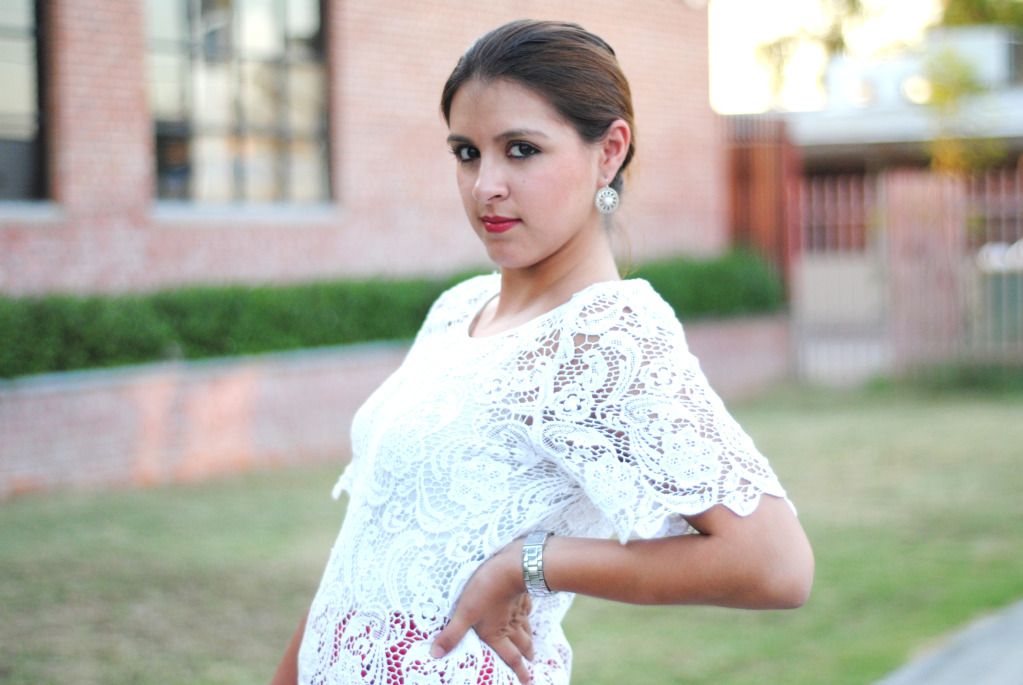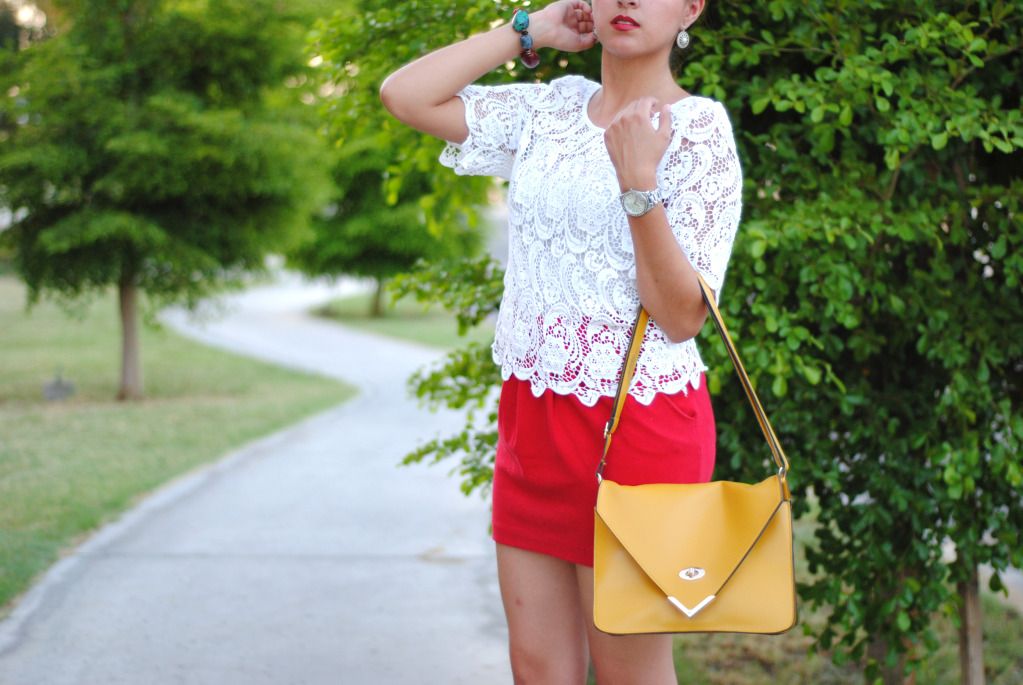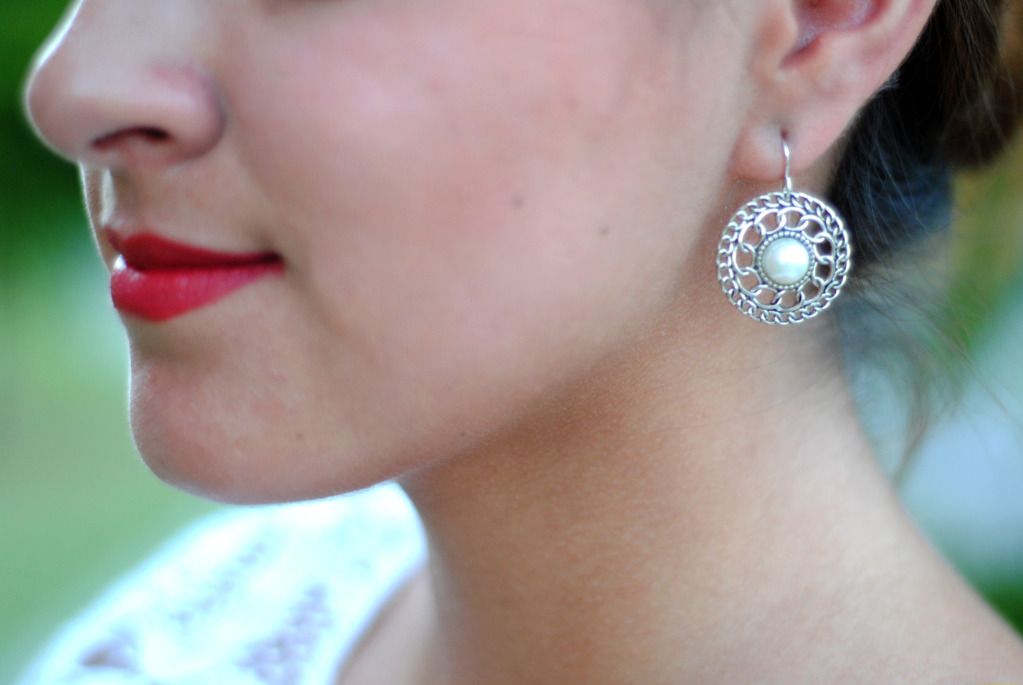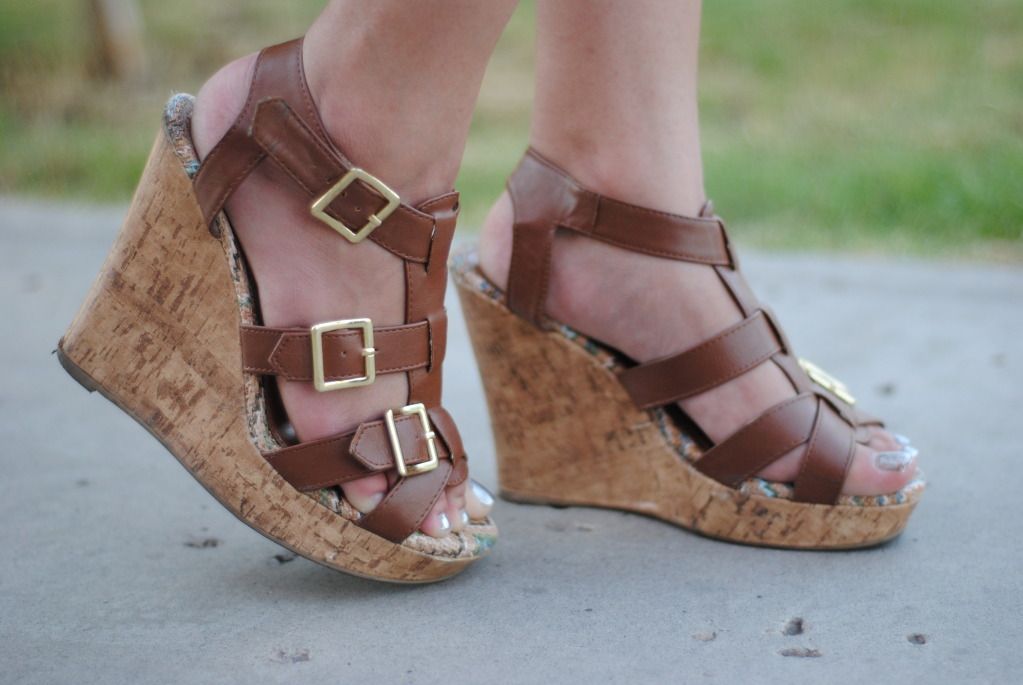 I was wearing:
Red Skirt: Forever 21
Wedges: Tilly's
Hello there my little monsters!
I want to show you off my new white top; as you may have realized I'm wearing more white clothes little by Little.
I love this white top from Babassu a lot. It's really pretty and versatile. I've used it in tons of combinations. I can't stop wearing it.
For this look I decided to use a red skirt to feel fresh. Lately the heat at my city is insufferable. I had to wear a bun because I can't take having my hair loose, and it's short!
I got good news for you. First, if you watch the Olympics, you may have realized that Mexico won its first gold medal in men's football. Everyone's out there celebrating with their Mexican flags and partying. I'm not fond of football, but I'm very glad about Mexico winning a gold medal. They deserve it. Congrats.
Second, Petite Fashion Monster just got its second purveyor and it's a jewelry store. I hope to be showing you my new jewelry soon and of course to talk you about it.
I send you all my regards.