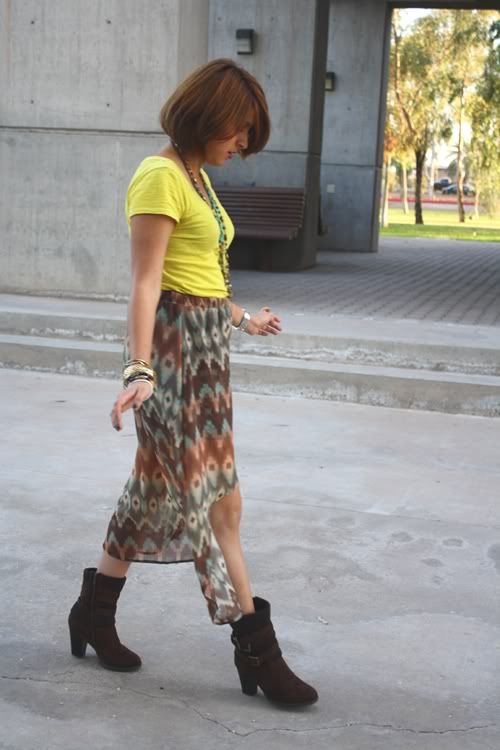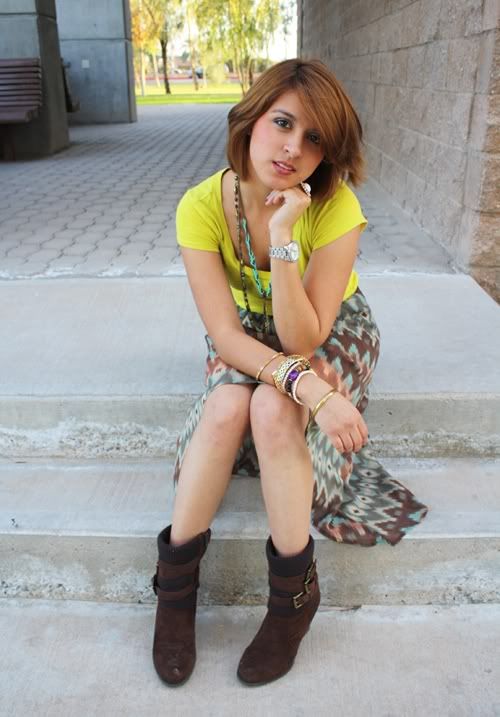 I love spring/summer trends and my favorite trend right now is the asymmetrical skirt. I love to wear them. This one is my favorite on my closet. It is so wonderful and i love the print. Finally in my home town, the summer is coming. So now I can wear my skirts.
*I was wearing:
Asymmetrical Skirt-Pacsun
Brown boots-Local Store
Basic Shirt-Forever 21
Remember to follow me on facebook :D and hype the look on lookbook.
See ya!!