I've always been a fan of girly things. Ever since I was a little girl I've been really dreamy, a fairytale lover. I've always been a little princess. I love laces, skirts, headbands with bows and dusty pink; and now fashion is giving me this new trend: Peter Pan Collars.
Peter Pan has always been one of my favorite book characters since I was young. Who didn't want to go to Neverland and never grow up? Well, now thanks to his name, I love this collar even more.
This new trend will give you a very feminine and romantic look. If you love this kind of look, prepare your closet for this spring with this new collar. I don't know if you remember, but in one of my favorite entries I showed you some stuff I bought, and I had a Peter Pan Collar.
Here are a few styles of this necklace so you can buy it this spring: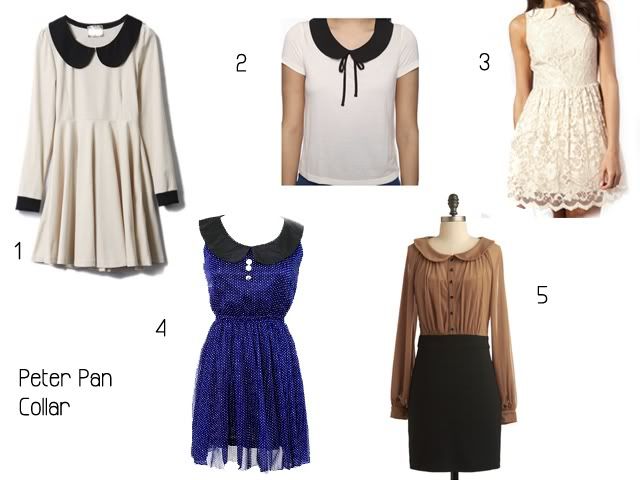 Actually, the Peter Pan Collar is easy and fun; there are many DIY videos to help you make your own. I hope you like it, and tell me what do you think about this trend?