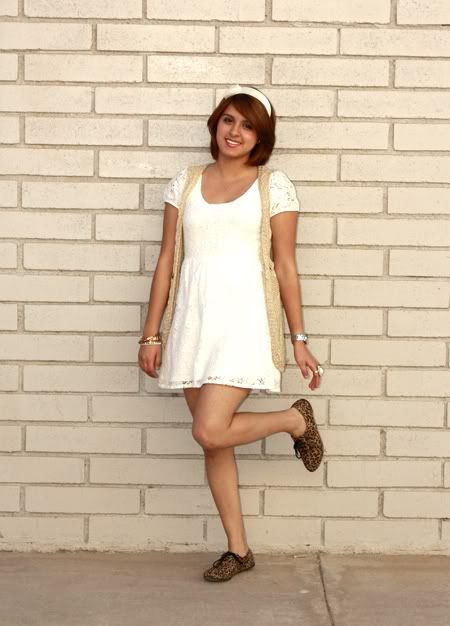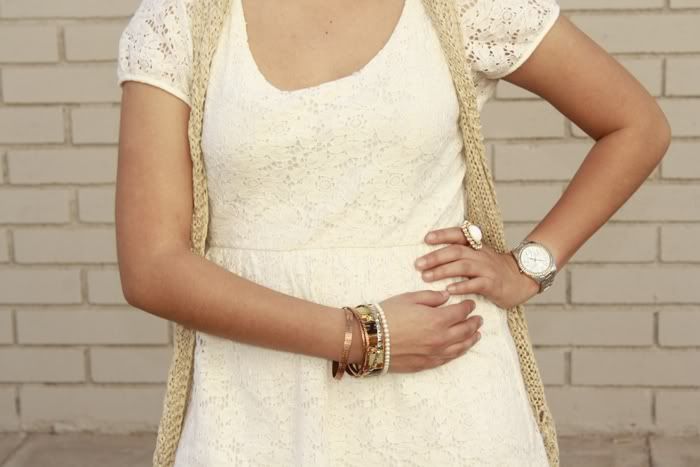 I think we all have a color we hate and we'd never use in our clothes. In my case, it's white. I like it on other people, but not on me. I've never been a fan of this color, but when I saw this white lace dress last year at Forever 21, I bought it just to try. I think I've only used it two times, I just don't feel comfortable wearing white. I tried and give it a chance once more, and that one day the weather was so hot, so I decided to wear it. I also wanted an excuse for my leopard print shoes.
At the second half of the day, I came back home and put some jeans and a peach t-shirt because I couldn't stand white on me. I've felt like someone else.
Simply white and I are not friends. I don't like the way it looks on me.
How about you? What is your hated or loved color to wear on your clothes?