Gossip Girl is one of my favorite tv shows. I love the drama and gossip, their characters and specially the fashion. My favorite character is Queen B, Blair Wardolf. She resembles me a lot in some aspects, like she and I are very strong, fashionable, childish, loyal to our loved ones and bitchy. But let's talk about Blair's style.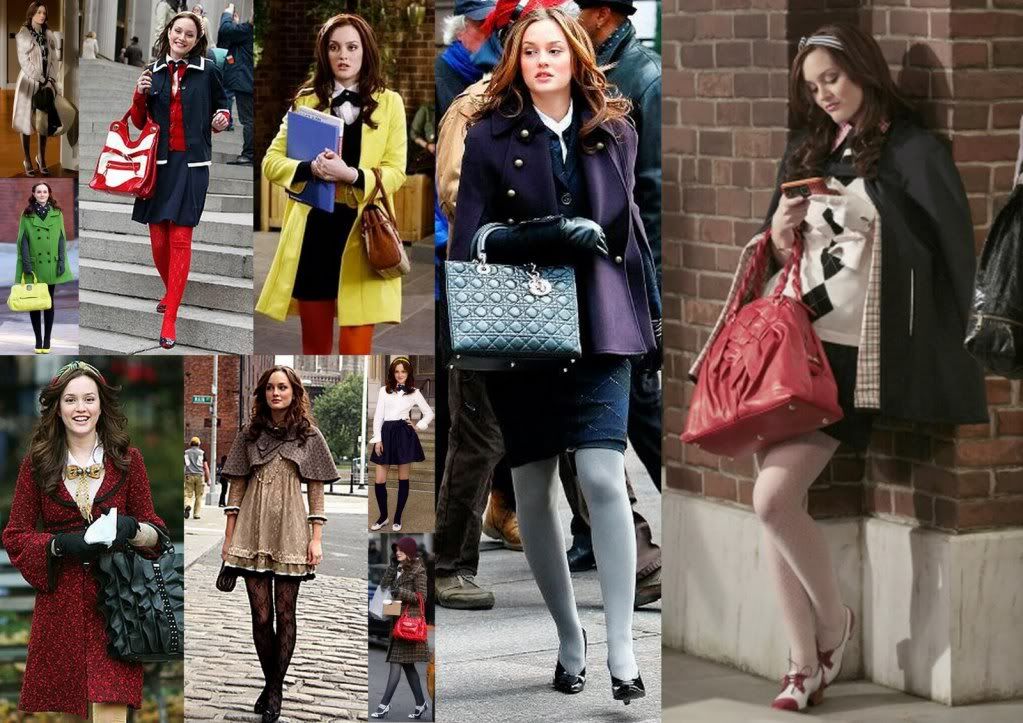 Her style is sophisticated, elegant, modern and sexy, all at the same time. She is a very feminine character and her role model is Audrey Hepburn.
We can't talk about Blair Wardolf 's style without talking about her headbands.
Blair's trademark is the hairband. She used to wore them a lot during season one and two.
Queen B also loves dresses and tights.
Blair's dresses are colorful, fitted, short and feminine.
My favorite dress is the red one by Oscar de la Renta. Last year I bought a dress for a wedding that looked a lot like it.
Do you like Blair's style?
Sorry for my absent during these days. I didn't feel inspire to post. I will try my best to update more often.
PLEASE LIKE THE BLOG ON FACEBOOK
HERE
xoxo
-Avi