Are you ready for spring? I can't wait to start shopping and fill my closet with pastel colors, which happen to be my favorites, though I never use them because I'm afraid to. I tend to dress with dark, strong colors. But finally I'll be able to use these: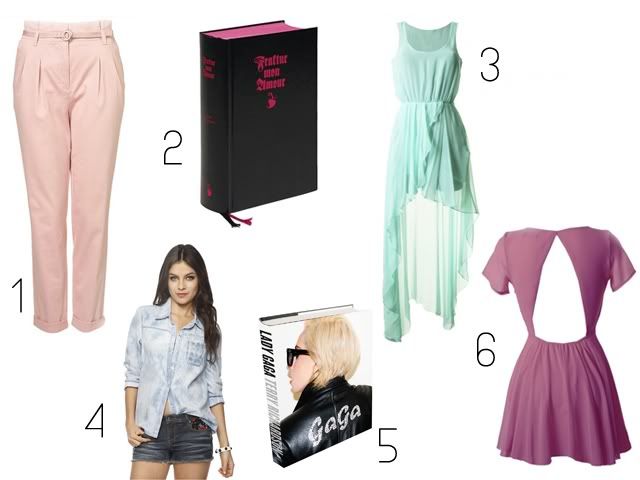 1. HIGH WAISTED Pink Pants-
Top Shop
($76)
2. Fraktur Mon Amour-
Amazon
($29.55)
3. AQUA CHIFFON ASYMMETRICAL MAXI DRESS-
Love
($76.39)
4. Mineral Wash Denim Shirt-
Forever 21
($24.80)
5. Lady Gaga x Terry Richardson-
Amazon
($29.76)
6. BERRY CHIFFON OPEN V BACK DRESS-
Love
($57.28)
How about you? What are you expecting for this March?
Don't forget to like my
Facebook page
:D