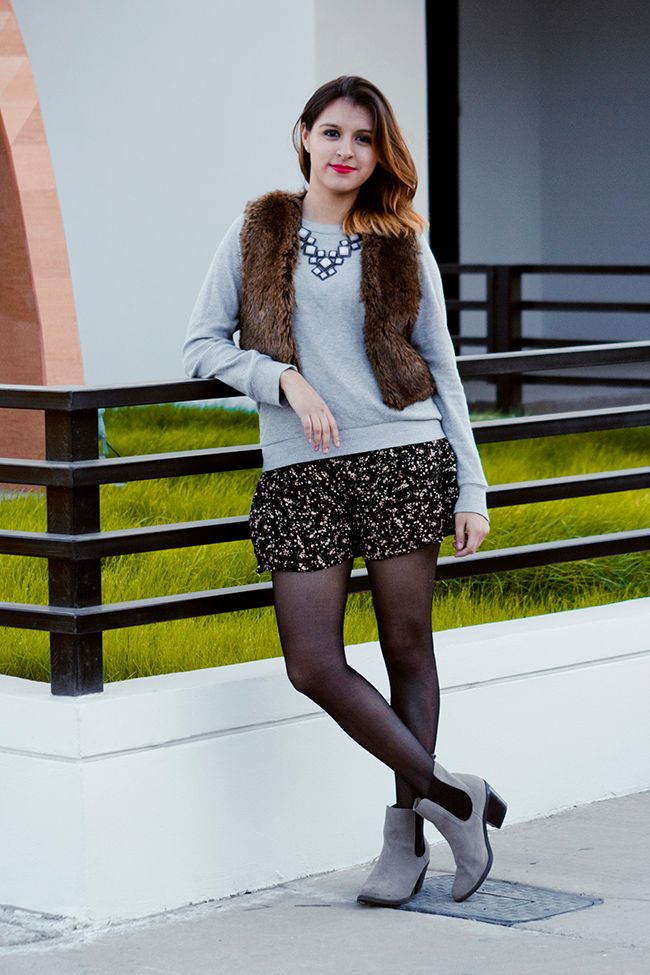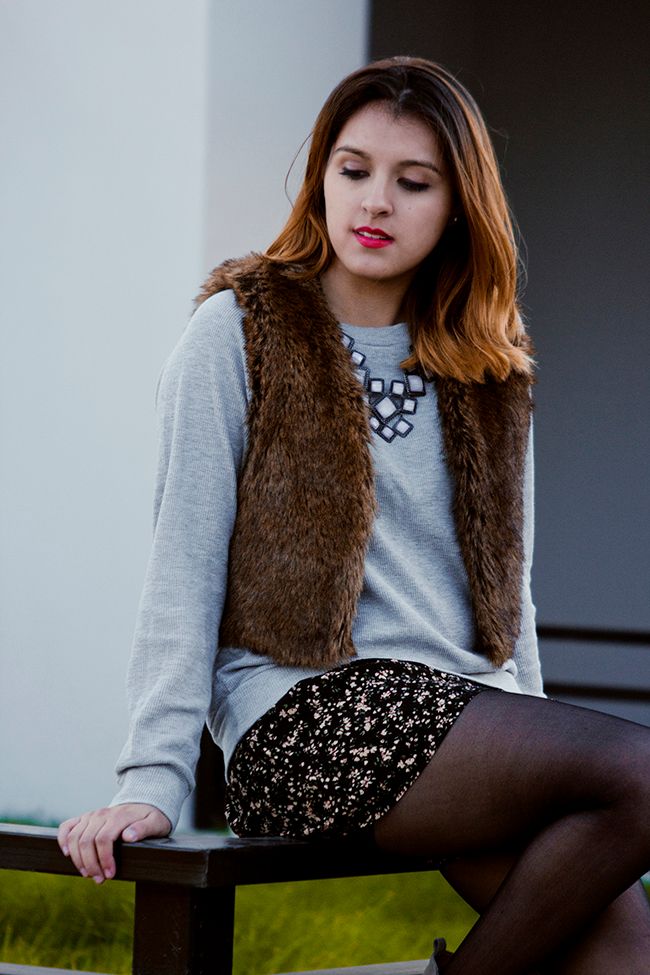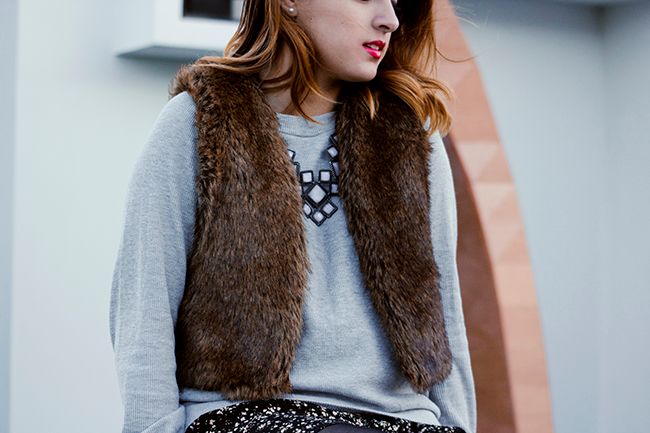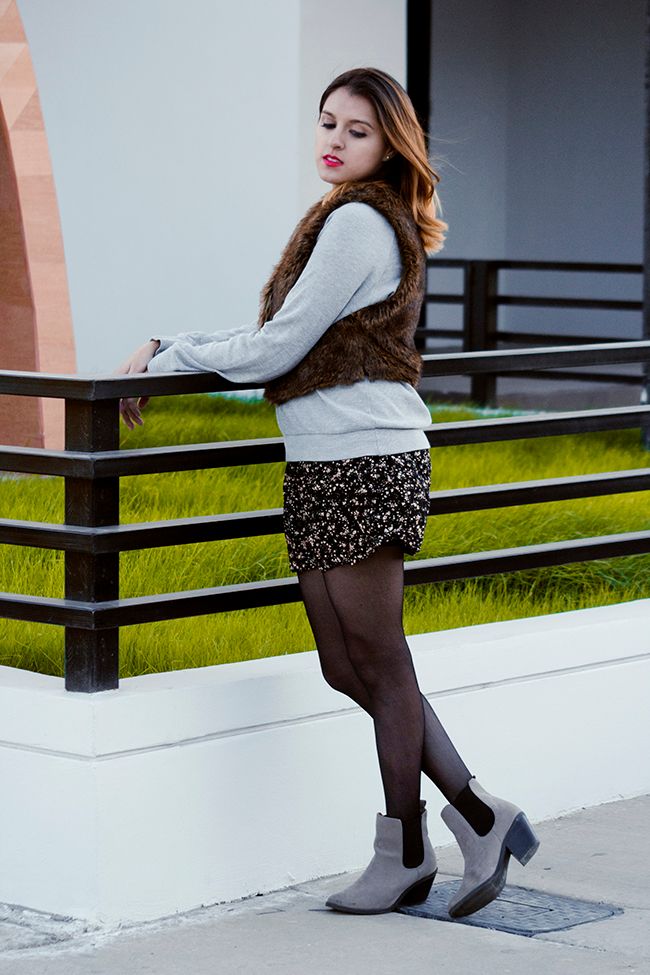 I was wearing:
Necklace: New York & Co.
Fur Vest: Gifted
I'm feeling like I'm living on the North Pole. Mexicali has been very cold but VERY COLD.According to the news, this year's winter has been the coldest we've ever seen. So I hope not to die for the cold.
I wore this outfit for a cold day on Mexicali. Last week, I wore my fur vest, shorts, black tights and one of my christmas's presents: The New York & Co.'s floral necklace. I love this fur vest because it is very warm and trendy. I hope you like it.
For the comments about my lipstick, it is Cremesheen Speak Loulder for Mac. It is a strong pink and I really love it.
xoxo
Avi
&&
Siento que vivo en el Polo Norte. En Mexicali ha estado haciendo mucho frío pero MUCHO frío. En las noticias andan diciendo que ha sido el invierno más frío en la ciudad. Espero no morir congelada.
Usé este atuendo la semana pasada cuando todavía no estaba tan fuerte el frió. Mi atuendo es un chaleco de piel, mis shorts florales, medias negras y uno de mis regalos de navidad: El collar florado de New York & Co. Me encanta este chaleco, es muy calientito y a la moda. Espero les guste.
Por los comentarios acerca de mi lápiz labial es el Cremesheen Speak Louder de Mac. Es un rosa muy fuerte y me gusta mucho porque combina con todo.
xoxo
Avi