My first DIY {The one of the boots doesn't count for me}// Mi primer DIY {el de las botas no cuentan}
Caps are so trendy right now. You can find them at your favorite stores like H&M. They are around $100 dlls. This DIY is inspired by another from
Fashion Blog México.
So I decided to try it. Here's what you need:
Las gorras o cachuchas están muy tendencia. Las puedes encontrar en tus tiendas favoritas como H&M. Están alrededor de los 1,200 pesos. Este DIY esta inspirado por el de Fashion Blog México. Así que decidí darle una chanza. Estos son los materiales que necesitan.
A cap//Una gorra
A super adhesive/glue// Pegamento
Jewelry of your choice // Joyería de tu elección
The whole DIY was worth 16 dlls. The cap was bough in ROSS for 5.99. The jewelry and adhesive in Michael's. The adhesive is special for fabric. They also sell caps in Michaels for 2.99, but to be honest I didn't like them.
Este DIy me salió alrededor de unos 180 pesos. Todos los materiales los compré en Estados Unidos espero que los puedan encontrar en sus tiendas locales.
Let's start:
1. Have all the materials ready. Primero necesitas todos los materiales.
2. Visualize the design. You need to be sure where do you want the jewelry on the cap. Visualiza el diseño. Necesitas muy segura de donde vas a querer la joyería.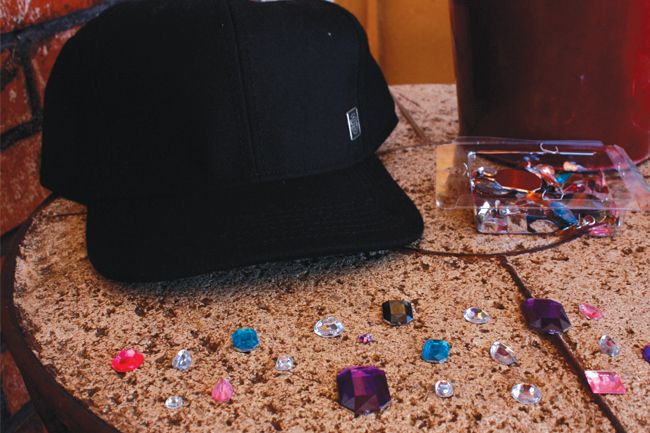 3. Start to put the jewelry on the cap with the glue or adhesive. Be careful of not making a mess like me. Don't worry, if some glue drop on the cap you can remove it with hot water. // Ahora empieza a pegar las piezas en tu gorra con el pegamento. Ten cuidado. NO HAGAS UN DESASTRE COMO YO. Si se te cae un poquito de goma en tu gorra puedes quitarlo con un trapo con agua caliente.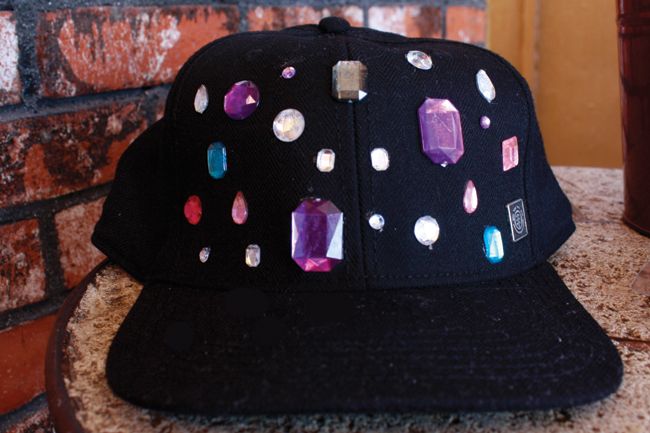 4. Now it's ready for use. I will take some pictures wearing it for the blog. I hope you like it. //Ahora que está listo, puedes usarlo. Yo me tomaré fotos con él muy pronto. Espero les guste.
To be really honest, this is my first DIY. I never do anything manually. I don't have any patience and my hands are so clumsy. So for me this is a very big achievement.
Para hacerles sincera este es mi primera manualidad. Nunca he sido buena con las cosas manuales. No tengo paciencia y soy muy torpe y haber logrado esto fue un gran paso para mí.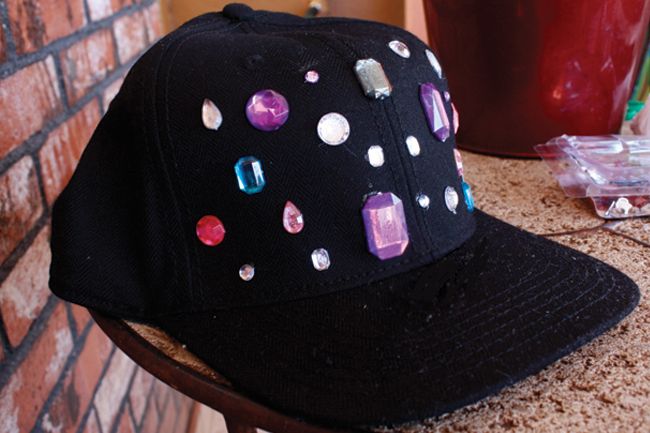 xoxo
Avi