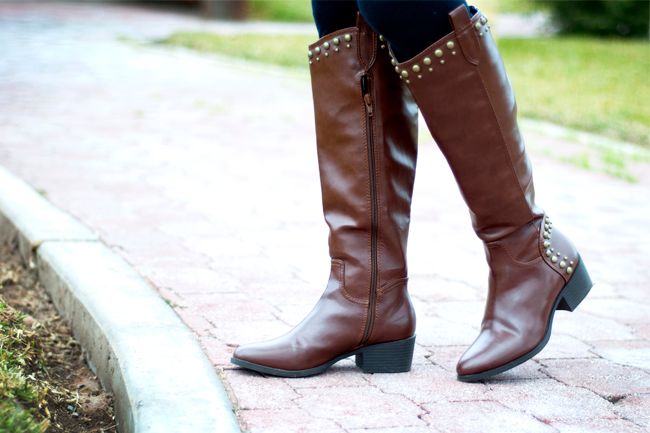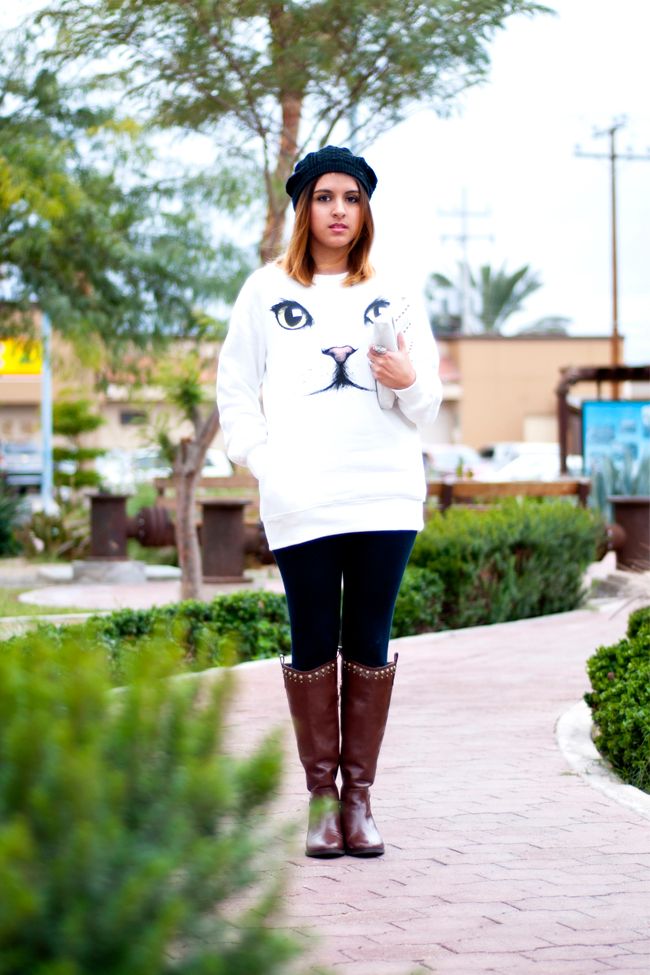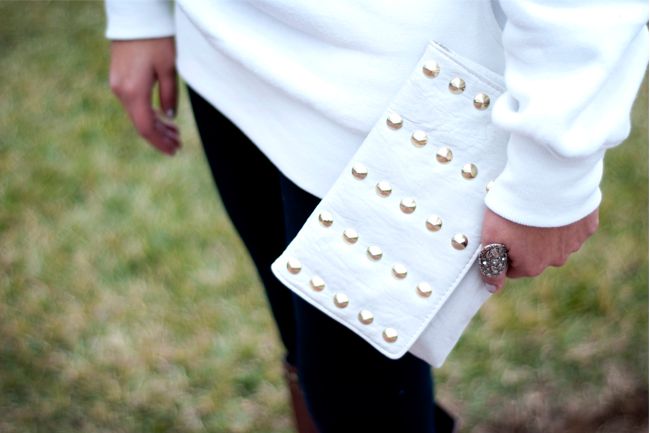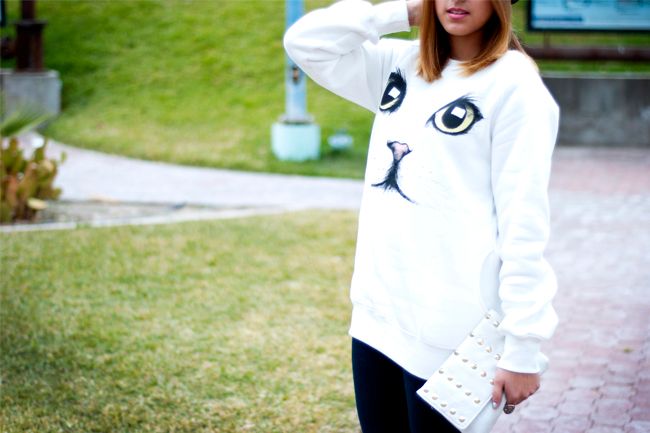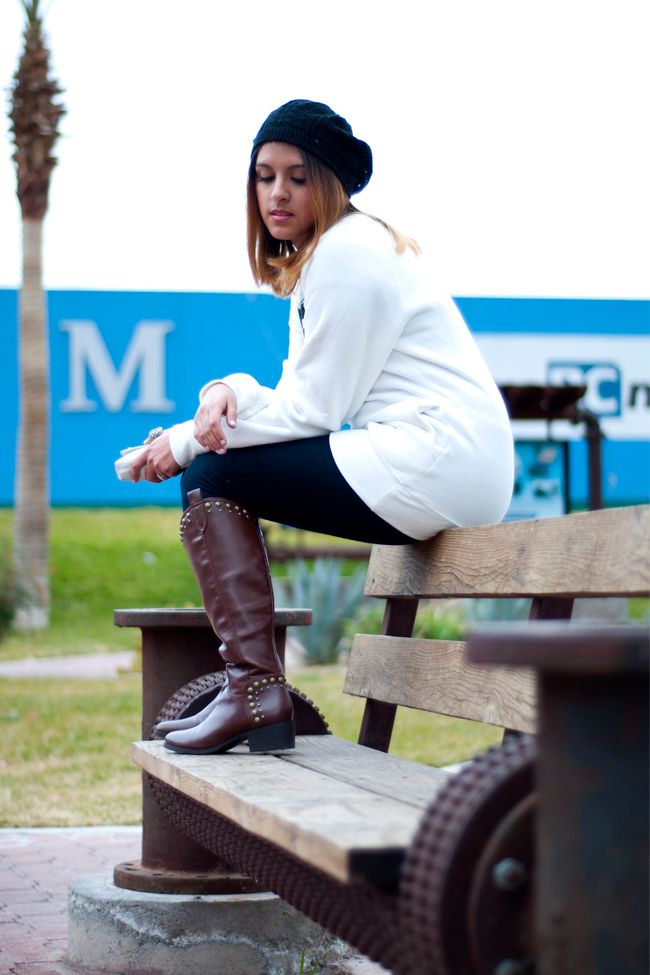 Brown Boots: ELLE
White Clutch: Forever 21
2013. Por favor sé bueno conmigo. Este año va hacer genial. Necesitan creerme. Muchas películas buenas van a salir este año. También me voy a ir a España. El blog es perfecto y para finalizar, amo el número 13 como Taylor Swift.
Este outfit es perfecto para estar casual y calientita especialmente en días como los de hoy que uno solamente quiere estar cómoda después de una noche de tacones y vestidos. Mi hermano me regaló este jumper de Romwe. Mi hermano sabe que amo los gatos, así que grité como bebé al verlo. Como esté jumper es muy blanco, lo combiné con colores fuertes como el café y el negro y para el toque final, una boina negra. Deben de saber que están muy chics esta temporada.
Disfruten todos este día primero.
xoxo
Avi
&&
2013. Please be good to me. This year is going to be awesome. You need to believe me. A lot of good movies are coming out this year.Also, I'm going to Spain. The blog is perfect and finally, I love number 13th as Taylor Swift.
Now, this outfit is perfect to be warm and casual especially in days like today when you want to be comfortable after the heels and dress of New Year's Eve. My brother gave to me the Cat Face Jumper of Romwe. He knows I love cats. So I screamed like a baby when I saw it. Because the jumper is so white, I combined it with strong colors as brown and black and for the finally touch, my black beanie. Remember, beanies are so chic this season.
I hope everybody is enjoying the first day of the year.
xoxo
Avi
&&