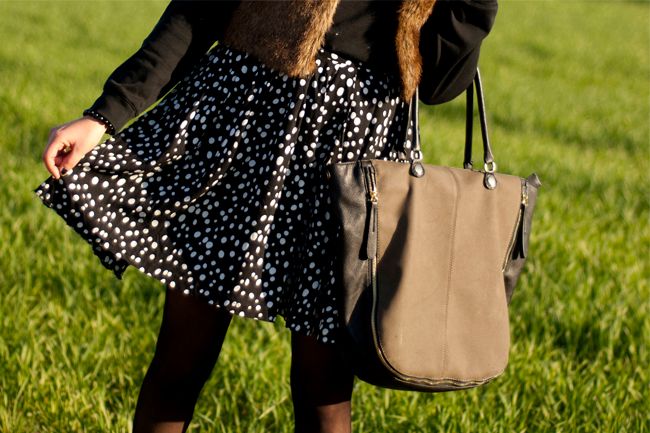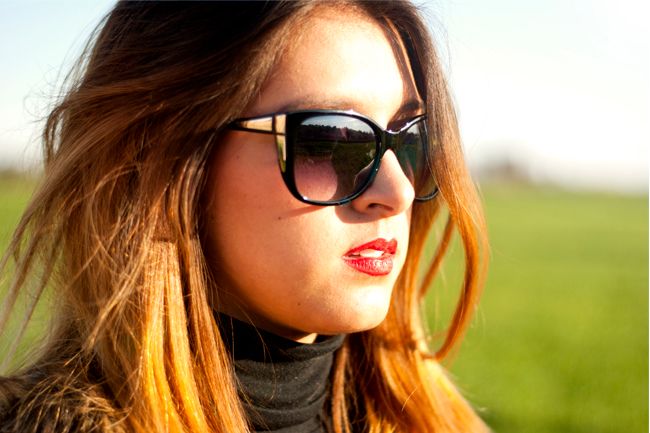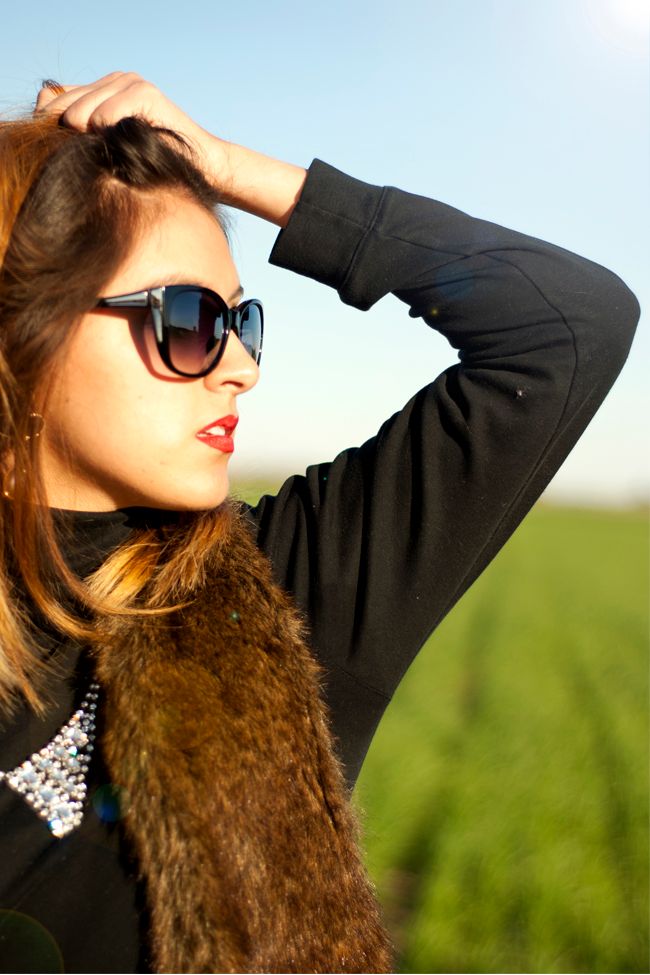 I was wearing:
Fur vest: Gifted
Dot Skirt: Forever 21
Necklace: Thrifted
Hi! I wore this outfit some days ago when I went to accompany a friend to her photo shoot outside my hometown. I found this field while I was watching her. It was perfect for a photo shoot. So here it is. I wish I had a more country outfit that this.
That day I wore the fur vest(yes, again) and combined with my dot skirt from Forever 21. I love black outfits. I found them very classic and elegant. My favorite piece of this outfit is my necklace. My mom bought it for me. If you want to make a boring outfit into something modern and fashionable, always wear a big necklace.
xoxo
Avi
&&
Hola! Así fui vestida hace unos días para acompañar a una amiga en su sesión de fotos a las afueras de Mexicali. Encontré este campo mientras la miraba. Se me hizo perfecto para unas fotos y aquí están. Me hubiera gustado tener un outfit más apropiado al lugar.
Ese día usé de nuevo mi chaleco de piel combinado con mi falda de puntos de Forever 21. Me encantan los atuendos totalmente de negro. Los encuentro muy clásicos y elegantes. Mi pieza favorita del atuendo es mi collar. Mi mamá me lo compró. Si quieres hacer de tu atuendo más divertido y a la moda, siempre usa un collar grande.
xoxo
Avi