REMIX LOOK: LEATHER JACKET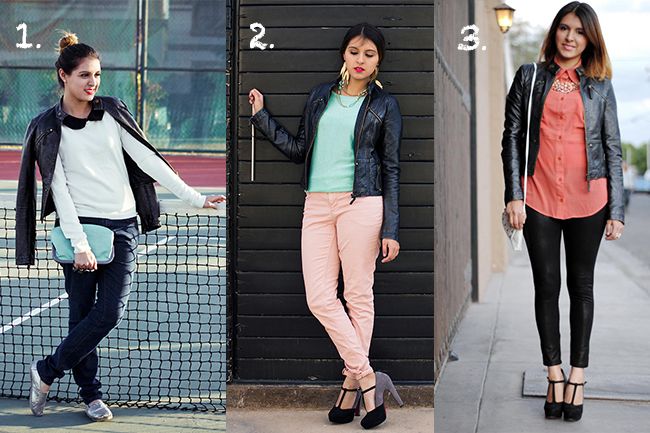 I've always want to do a remix look. Now I finally did it with my Forever 21 leather jacket. A leather jacket is a must-have on your closet like the little black dress. This jacket is so versatile. You can be casual like the first one or with heels. Which of these three looks is your favorite?
Here it is a tip about shopping. Every time you're going to buy a new garment, you need to think a least three different looks with it.
Happy Monday!
&&
Siempre he querido hacer un remix de mis atuendos. Finalmente lo hice y con mi chamarra de cuero de Forever 21. Una chamarra de cuero es una prenda que debes de tener en tu armario como un vestido negro. Esta chamarra es súper versátil. Puedes combinarla con un look casual como en la primera combinación o con tacones.
¿
Cuál es tu preferido?
Y les diré un tip para cuando vayan a comprar. Cada vez que elijan una nueva prenda, debes por lo menos pensar en tres diferentes looks con él.
Feliz Lunes.
xoxo
Avi